In this article, we will discuss four powerful features that can significantly enhance your daily work efficiency. We will provide tips and tricks that will save you time and effort.
Duplicate consultations and treatment
One of the oldest yet incredibly useful features is the ability to duplicate consultations and treatments. To utilize this feature, simply click on the "New Record" button in the patient overview window, and it will replicate specific data from the previous consultation or treatment of your choice.
Text templates
Furthermore, Clinicminds offers text templates that can be pre-filled. These templates correspond to various treatment categories. Text templates can be used in case history, presenting problem, physical examination, conclusion, treatment plan, report, patient notes, inspection, phone calls, and messages.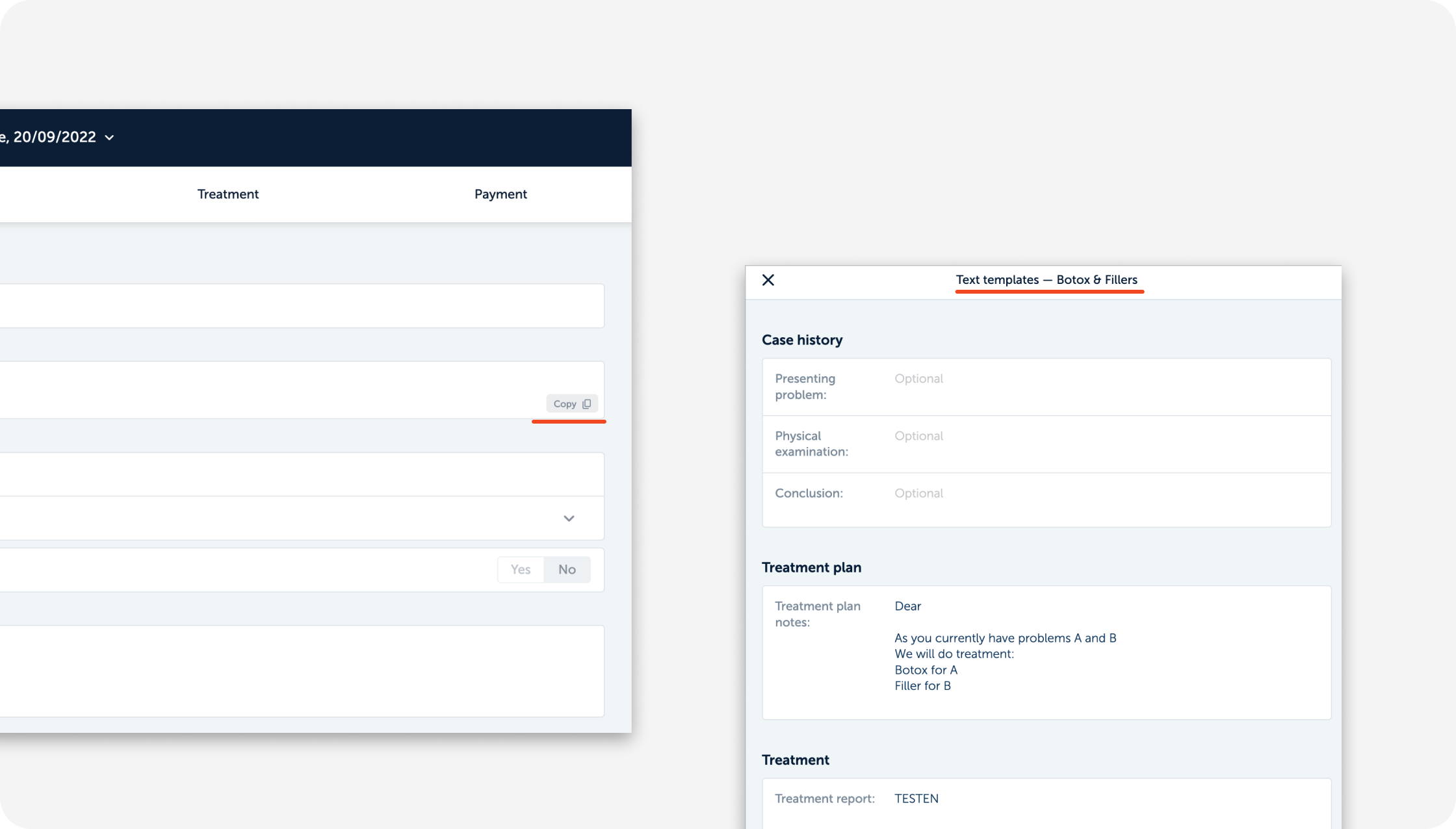 These templates come pre-populated, allowing for easy editing or removal of any unnecessary information. This facilitates faster and more efficient work, ensuring consistency in the information you write.
Copy text button
Additionally, we have introduced a new copy button that enables you to quickly and easily copy text fields from previous records. If you need to duplicate information from the case history or treatment tab, you can do so swiftly.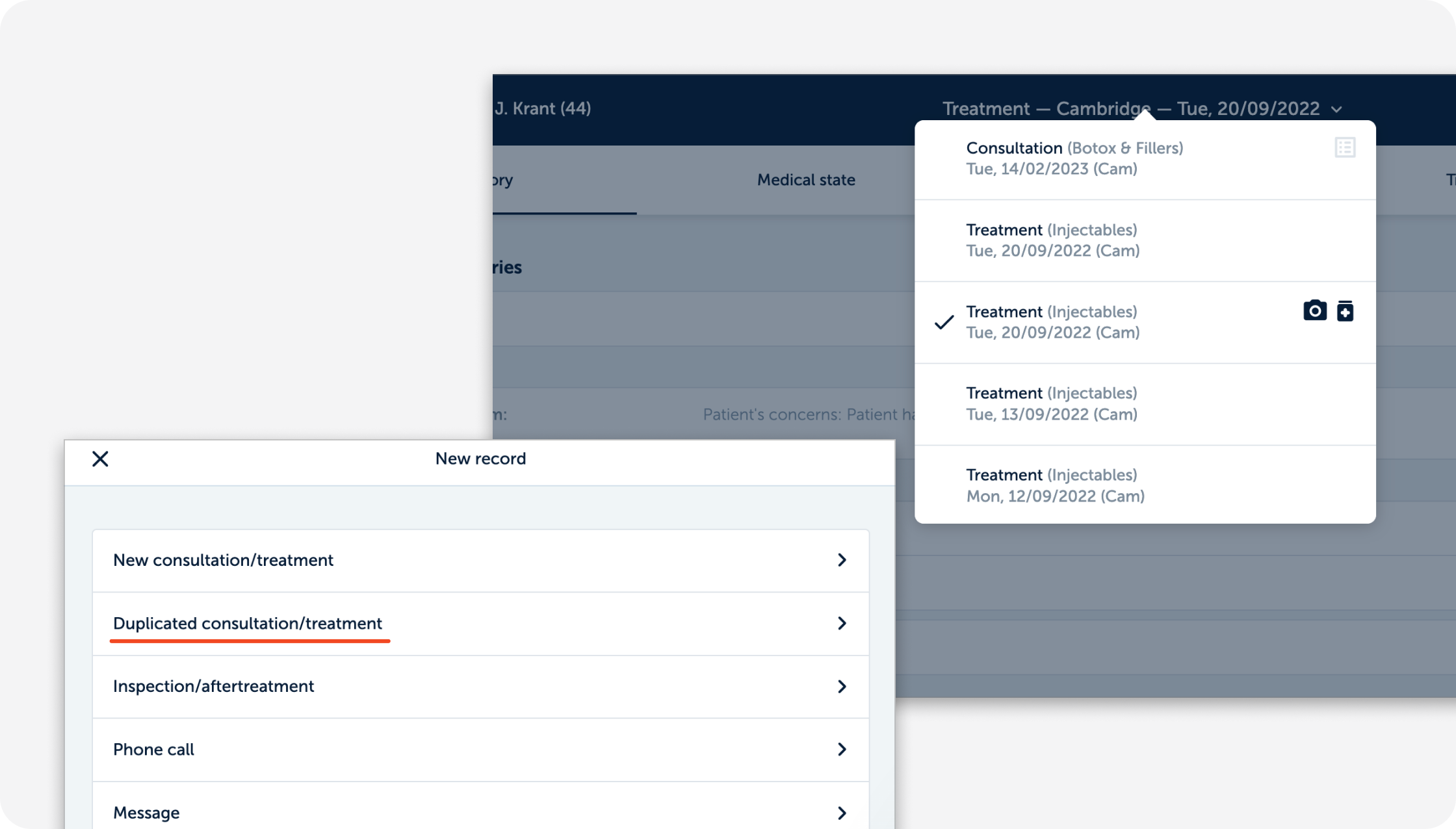 Record switcher
To complement this feature, we have implemented a record switcher. By utilizing this function, you can effortlessly switch between different records from the past. Simply click on the date in the record window header to access this functionality.
Want to learn more? Chat with us.