We are glad to announce that we just updated Clinicminds. As always please email support@clinicminds.com if you encounter any problems.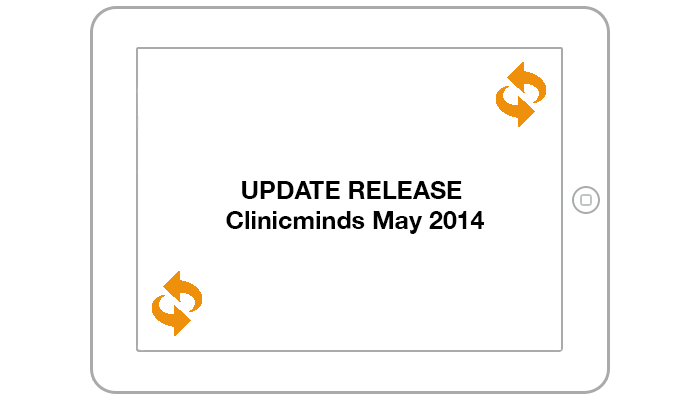 New Features
User role [view records] now also provides permission to view treatment history(screenshot).
We added a new menu item called Invoices (Administration > Invoices). This window lets you view or lookup invoices and check off outstanding invoices to mark them as payed (screenshot).
We added location registration to treatment records.This feature is applicable if you have multiple locations as a clinic.
You are now able to insert pre-defined text for physical examination and treatment notes.
We added location registration to the invoice export as CSV file (screenshot).
We improved the appointment window and added a save & copy button for easy copying to your calendar (screenshot).
Enhancements
Registration of the name of the person registering a consultation only.
The practitioners name is mentioned on the invoice.
We have hidden the confirmation email and reminder checkbox fields (screenshot).
In the appointment confirmation email we removed the URL to fill in the medical state for existing customers. This is now only shown for new customers that are visiting the clinic for the first time.
Renamed the payment buttons to [pay] and [confirm payment] as this is more logical.
Added the possibility to remove test/demo data (through clinic settings window) after the trial period (screenshot).
Renamed and improved the appointment filters on the dashboard (screenshot).
Made client email addresses non-unique. Now husband and wife can be registered with the same email address.
Bugfixes
Reminder term of treatments was capped at 255 days.
Small bug fixes to improve performance and stability.