Hi guys,
Here we are again with news about our EMR. We have been working on some nice enhancements and fixes. We thank all our users for their input!
Let us summarize this update:
The dashboard now hides occurred appointments on load.
Records no show documents from original record (consultation / treatment) in follow-up record (treatment / inspection / after treatment).
All pages that send e-mails or SMS messages are now working faster.
We improved the stored photo quality (compression).
Need to download a photo? Now it's in full resolution.
We added a progress bar to the online scheduling tool.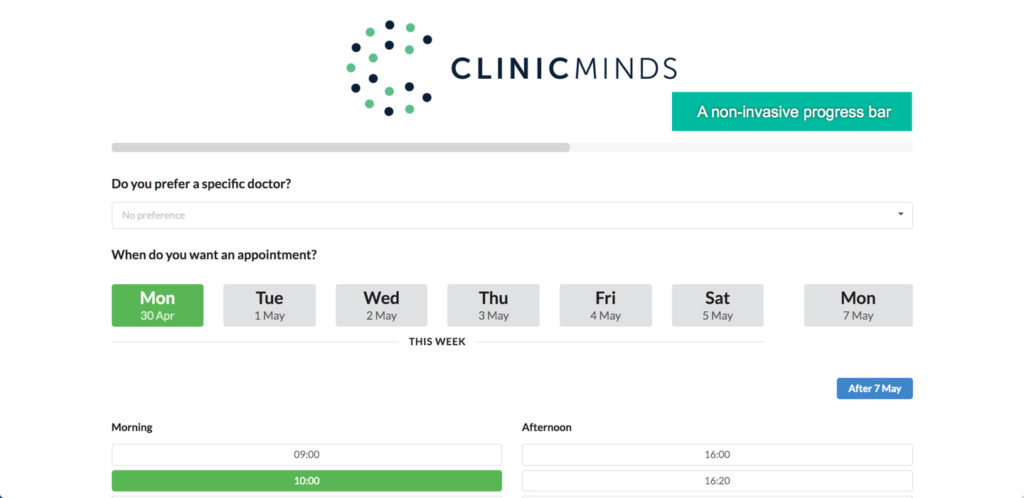 Mobile devices now automatically show the numerical keyboard for the confirmation code.
During scheduling, it's possible to see when certain forms were signed for the last time. Sending forms with appointment confirmations is now even more efficient.
Add category specific texts to appointment confirmations and reminders. Do you want to inform your patients not to drink any alcohol before their (specific) treatment or prepare something in particular? Now you can!
Product sales are linked to users, making it possible to track and work with commissions.