Improving our Clincminds software is our main course to stay the precursor. That's why we released update 4.13! This time we worked on the technology, workflow, and user experience! Read on so we can tell you everything about our new updates and functions.
1. Waiting list.
We're introducing an integrated waiting list to Clinicminds, available for all users within an account. The calendar now contains the waiting list to track patients who would like to get an appointment and can't find an appropriate date. But also to be used for patients that request an earlier appointment if a slot opens up.
Using notes, you can register details like the type of appointment or when the patient is available. Whenever spaces open up in your calendar, you can quickly check the waiting list to find patients who could fill up the slot and book them immediately.
Prevent patients from looking for options somewhere else and book them as soon as possible.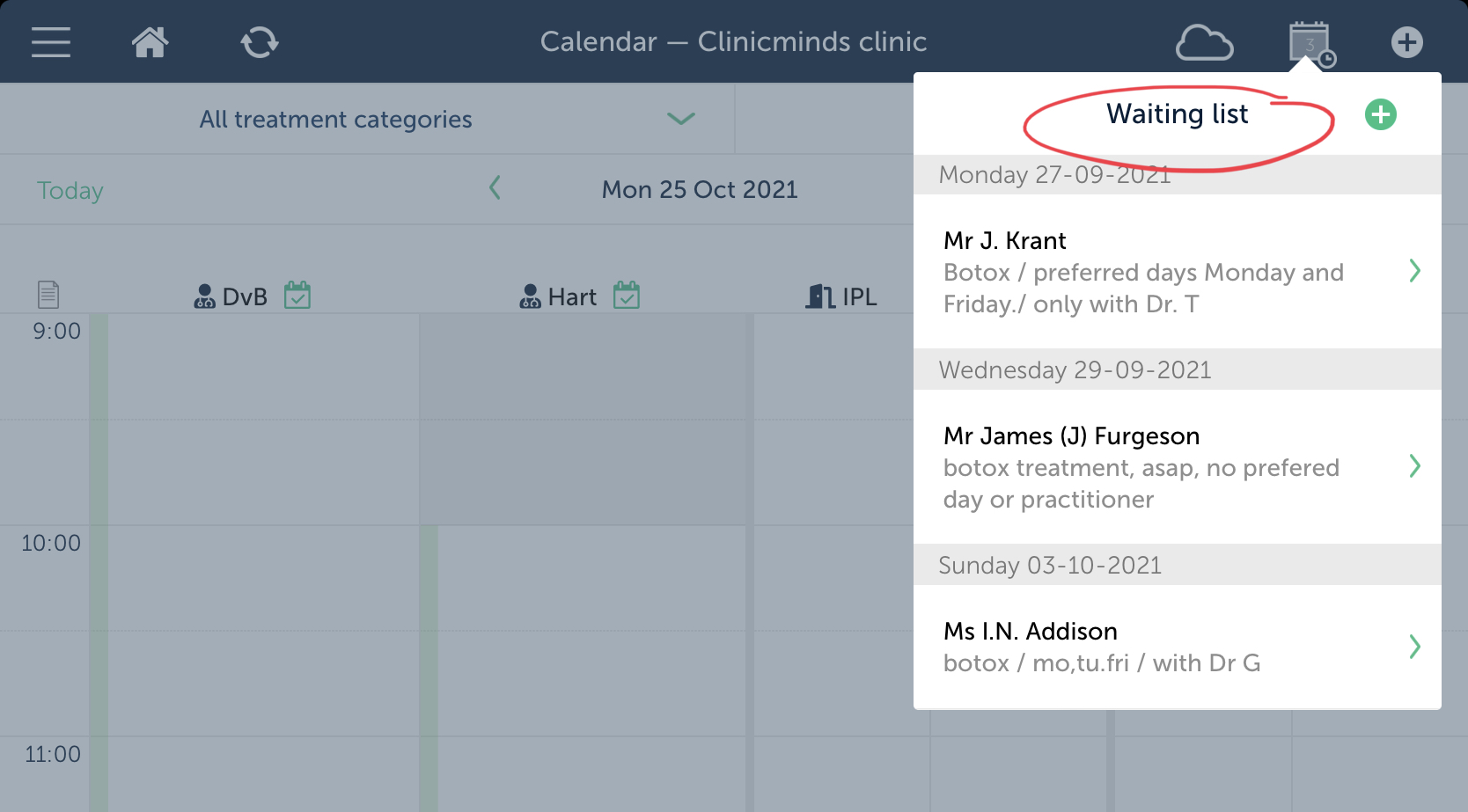 2. Get notified during scheduling for existing future appointments.
Ever scheduled an appointment for a returning patient to find out later that they already have future appointments scheduled? Well, this is now history. Clinicminds calendar will warn you if this is the case. Contact the patient in time to learn which appointment should stay on your calendar and which not.
3. Get notified if a double booking occurs.
It happens to all of us. We book an appointment, and precisely at the same time we receive an online booking or a colleague book an appointment. Clinicminds does a lot to prevent this; the software now also warns you if this has occurred. This way, you're able to reschedule on time instead of last-minute when the issue pops up. Keep your customers happy.
4. Non-binary gender label.
"Be who you are and say what you feel because those who mind don't matter, and those who matter don't mind."…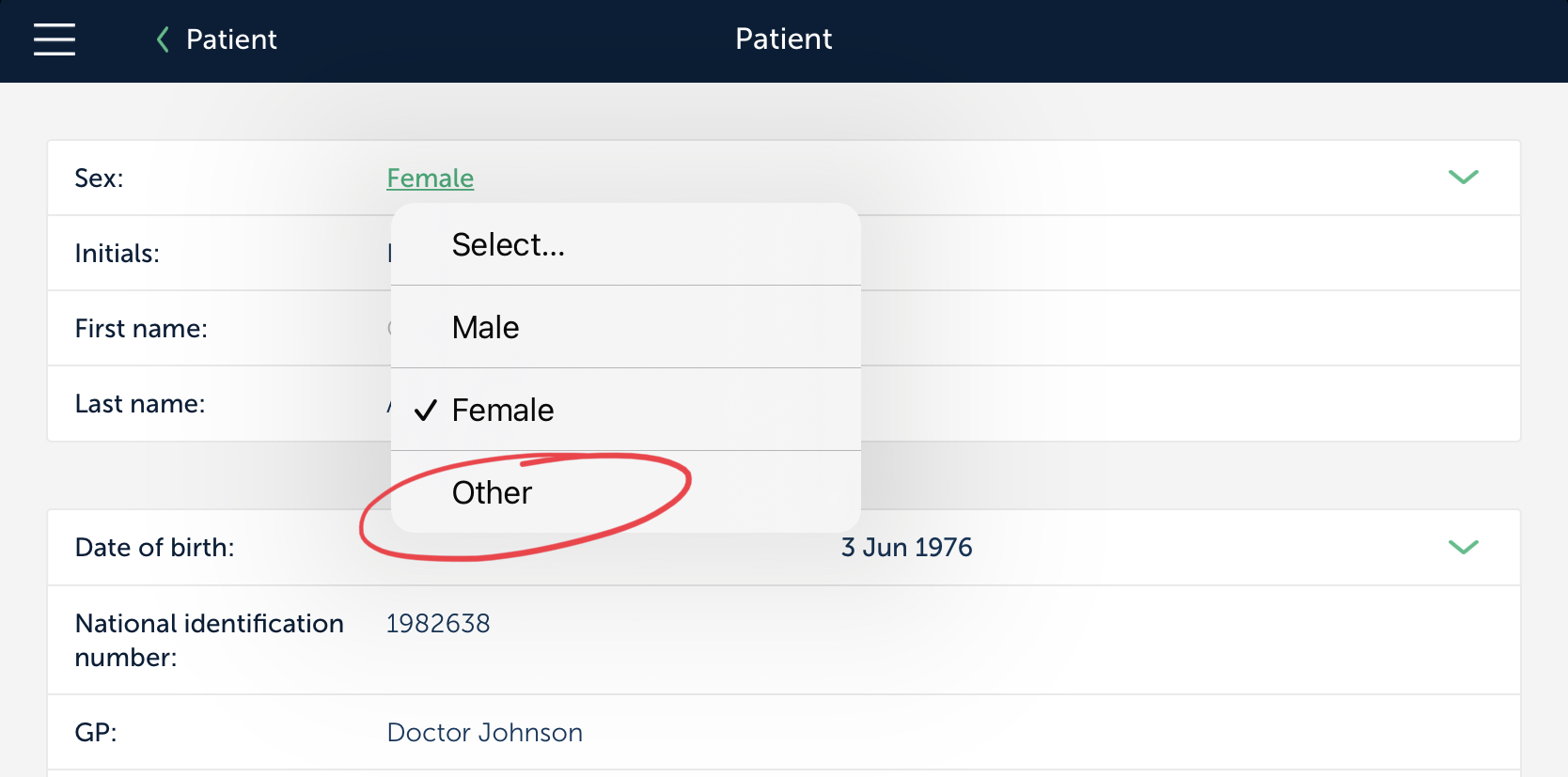 5. History log opening patient files.
Privacy and security are of great importance to us as it is for clinic owners. In some circumstances, you need to know who opened and reviewed a patient's file. Now, with this new log, this data is available at all times.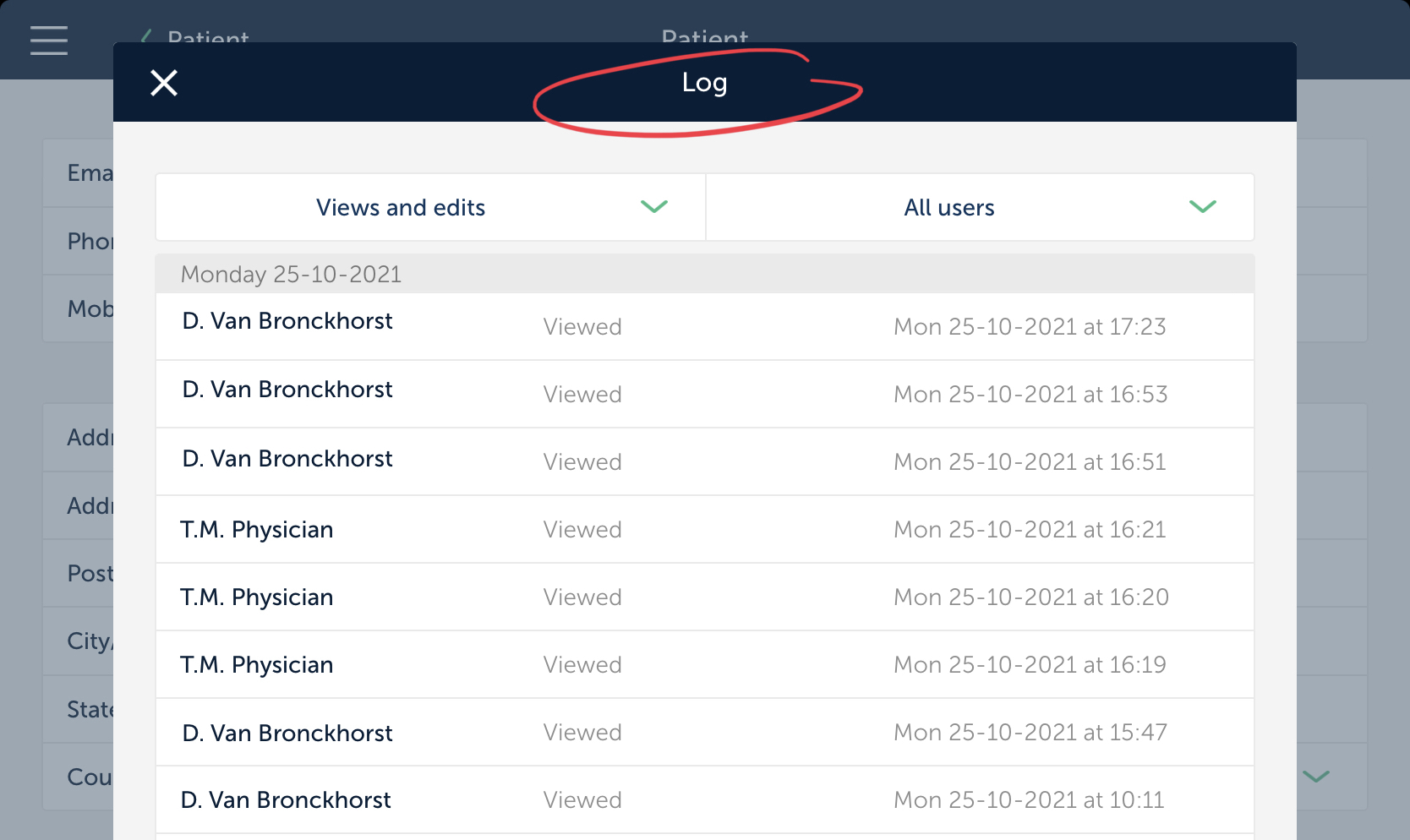 6. Digital wallet improvements.
We enhanced our digital wallet again!
Added email notifications as receipts after adding credits to the wallet.
Increased security with more user rights for wallet actions.
7. More insights in the cash register.
One of our most used features is the cash register. Everybody loves to finalize a great day of treatments and see the team effort result.
We improved the cash register by:
More filters for payment methods.
Shortcuts to the invoices to make this end-of-day work even more accessible.
8. Custom questionnaires during a review.
Standardization and uniformity are two fundamental ways to develop higher quality and standards in your clinic.
By using custom questionnaires during an inspection (review), you're now able to measure your treatment results precisely. But that's not all.
We've made it possible to export these custom questionnaires and the custom questionnaires within the case history. Put these together, side by side, and start doing medical research in your clinic!
9. Do you love your iPhone camera?
Now, start using your iPhone to capture photos directly into the patient record with the impressive iPhone camera. No problem!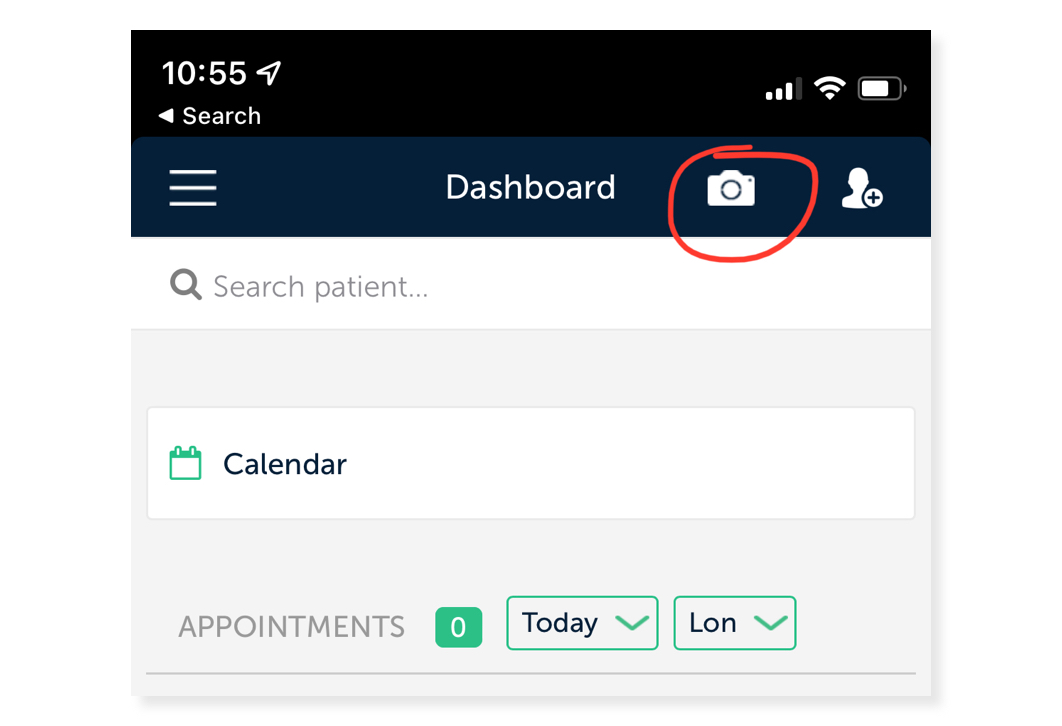 10. Practitioner selection requirement.
Our powerful online booking tool supports hundreds of clinics to schedule appointments without any human interference. It's fast, efficient, and saves tons of time.
While scheduling, patients can optionally select a practitioner of their choice or leave it open, set a date and time, and get a practitioner assigned.
If you don't want the system to assign a practitioner, you're can now require the patient to select a practitioner while scheduling online.
11. Online booking notifications.
We improved control of your online scheduler and now also its notifications.
We made the online booking notifications more powerful.
Added the choice of whether you want to get email notifications for new bookings, reschedulings, and cancellations separately. And in addition to the clinic/location, these notifications can also get sent to the applicable practitioner.
12. Start to integrate with Zapier.
We created more Zapier triggers and actions to let you connect with >1000 apps outside Clinicminds. For example, take control of your marketing automation software (e.g., Drip, ActiveCampaign, Hubspot) driven on actual Clinicminds data.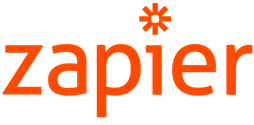 13. More languages, more countries!
We now support seven languages working with clinics in 15 countries throughout the world 🌍
To learn more about this update and features, chat with us!