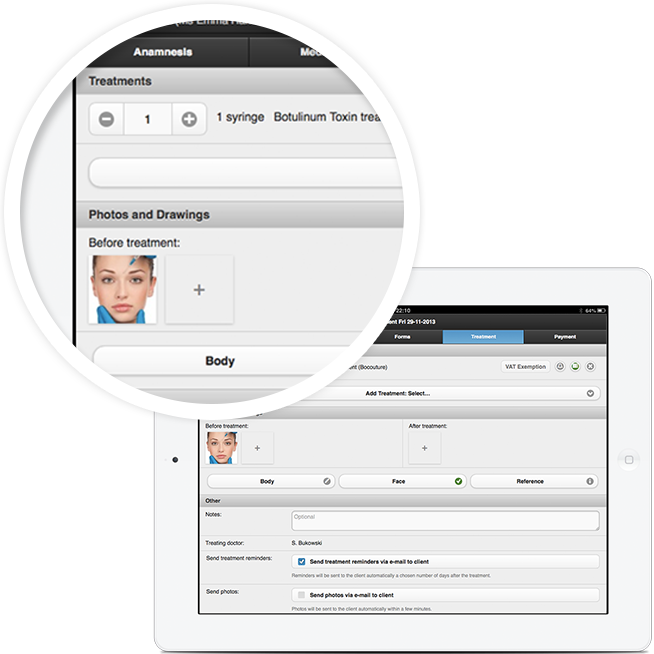 New features:
Add multiple before pictures, immediate after-treatment pictures but also multiple pictures during inspection.
Add multiple locations in the clinic settings which makes you choose in which location a treatment will take place.
Added clinic location to email confirmations and reminders according to the location chosen during registering and appointment.
The name of the person registering a consultation, which means anamnesis and medical history is now also registered and stored.
We added a treatment history button in patient file overview as also during treatment for quick reference. This feature provides a quick view in the patients treatment history. Only users with the correct rights can watch this information.
Enhancements:
When the reminder checkbox is checked, the system shows a reminder alert button next to the chosen treatment.
Cancelled appointments are now, like no-show's, shown in the appointments overview providing a better overview of the clients behavior.
Historical data is only asked for the first time in a patients record.
Fixes:
Better saving of anamnesis tab.
When a second or third person edits an appointment this is also registered.
We alway appreciate your feedback. If you have any remarks or questions please email us at: support@clinicminds.com
We hope you will enjoy our update!