Thank you for visiting this July 2017 update post!
We are excited to tell you about some great feature updates. We implemented important administrative features to manage your clinic. Some of these were on top of the feature request list and now they're here and will improve our end-to-end solution for clinics. Besides these new features we solved some smaller bugs and improved general performance.
New features
Credit invoices
You're now able to create credit invoices directly in Clinicminds. This way, you'll keep the revenue monitor and financial reports up-to-date and available for bookkeeping. To create credit invoices you can look up the invoice in the invoices window or directly from the payment tab of the applicable treatment. Need extra info printed on the credit invoice? No problem! Just add any explanatory notes while creating the credit invoice. Sending the credit invoice is as simple as sending the regular invoice.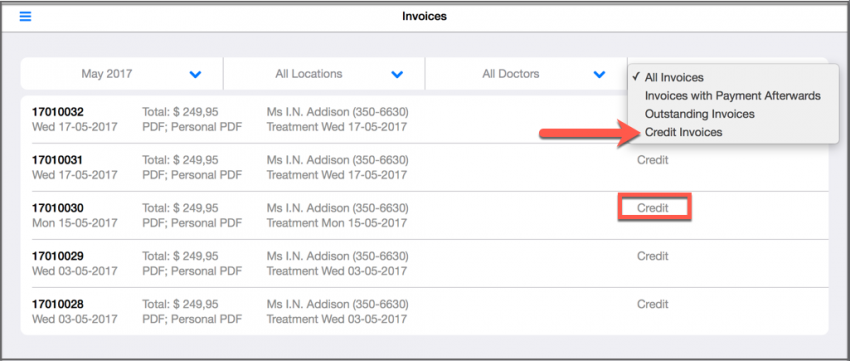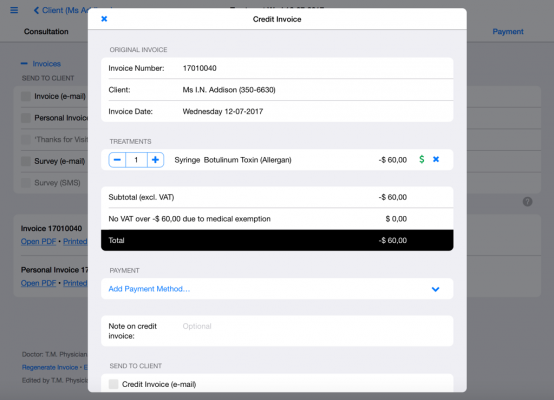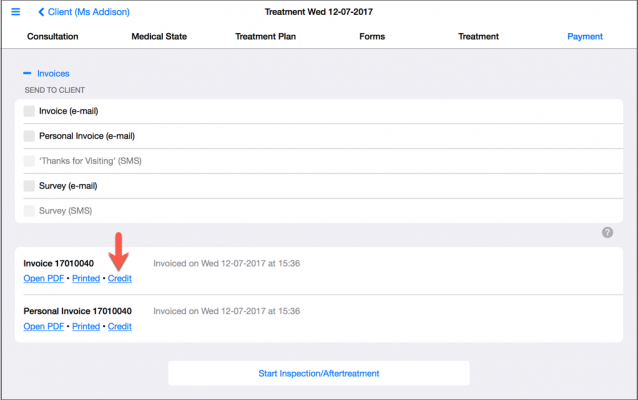 Stock per location
Keep track of your stock per location and know exactly when you need to supplement. This works for treatment materials as well as products.

Physician and/or user registration
In the patient overview window, every record type (e.g. consultation, treatment and reviews) will show the specific user that created the record. In certain circumstances this will make it easier to schedule a patient back at the consulting physician.

Enhancements
New drawing templates
We added new drawing templates for registering treatments of varicose veins.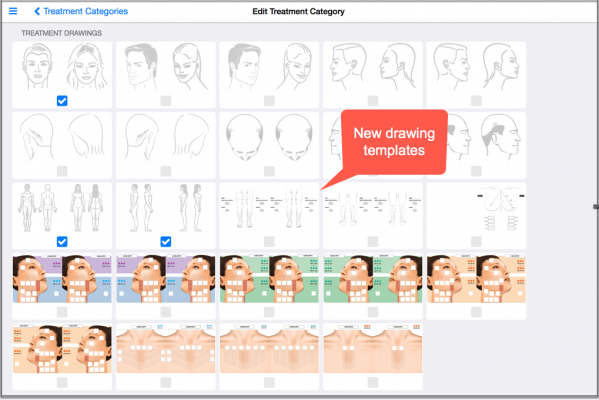 Tax amounts
The financial report now shows tax amounts per tax rate instead of cumulative. This will facilitate to file tax reports.
Bug fixes
Product revenue
We fixed a report concerning products sale. The product revenue was shown incl. tax in the financial report, while the header said 'excl. tax'
Phone/email links
Due to changes to iOS the phone and email links stopped working. We fixed it!
Copy calendar URL
The copy calendar URL stopped functioning in Google Chrome due to changes to the browser. Well it works again.
Enjoy the summer and Clinicminds!