We're excited to announce that one of our most significant updates of the last couple of years has just been released. A big shout-out to the complete team for this huge accomplishment.
Clinicminds app has undergone a complete overhaul or, even better said, a total metamorphosis! We redesigned the app and nearly every screen to provide an up-to-date and seamless working experience. But redesigning is not the only thing we did.
As we keep growing, we now support new languages like Italian and Norwegian.
As always, we have listened carefully to our users and discussed their needs and wishes. We thank our growing user base for their ongoing valuable feedback.
This feedback resulted in new features and, of course, several improvements.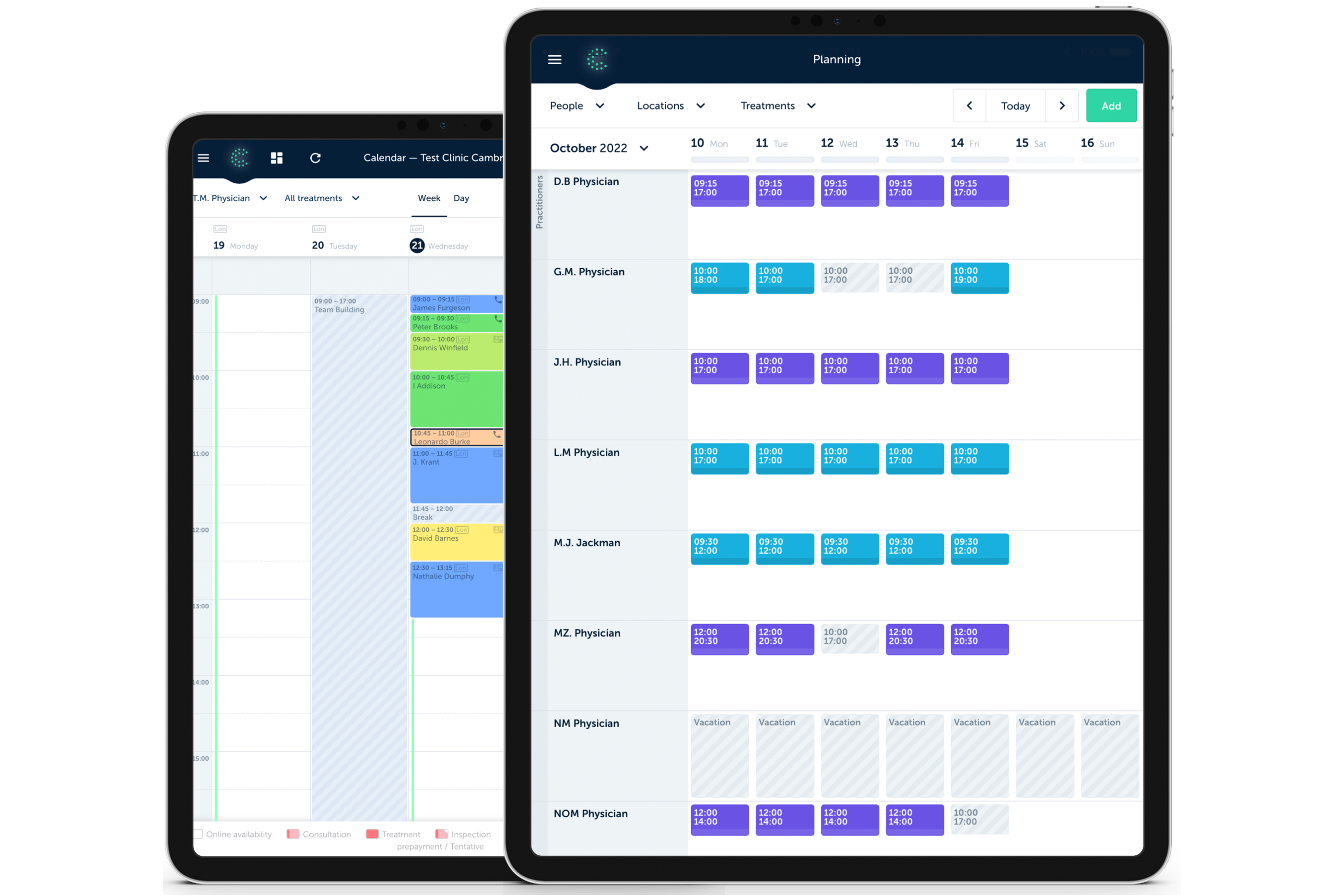 Introducing visual Staff planner
The new staff planner has been developed to help you ensure the clinic is well-staffed and simplify the scheduling process of your workforce.
While developing this feature, we quickly recognized that planning needs a different approach than your daily calendar. Therefore we designed a new user interface where clinic management can review the scheduled staff members and their occupancy at a glance.
This planning interface allows you to plan your staff's working times and blocks faster and easier. The visual view makes it simple to see your staff's schedule for one or multiple weeks at a time.
Calendar redesign
We also redesigned the calendar to provide a more accessible view for your eyes, focusing on the most critical data. Specific details that were previously always visible can now be toggled on or off, depending on whether you need them.
International language format support
We added complete internationalization support, so things like dates, times, and currencies will be displayed correctly based on your clinic's location. Clinicminds now supports 24-hour times as well as 12-hour clocks (AM/PM) and US date notation. Based on your clinic's language and country, we automatically select the most appropriate formatting, so you don't need to do anything to make use of this.
This is part one of our announcements on this exciting update. We will be bringing you more news in the coming weeks.
Want to learn more? chat with us