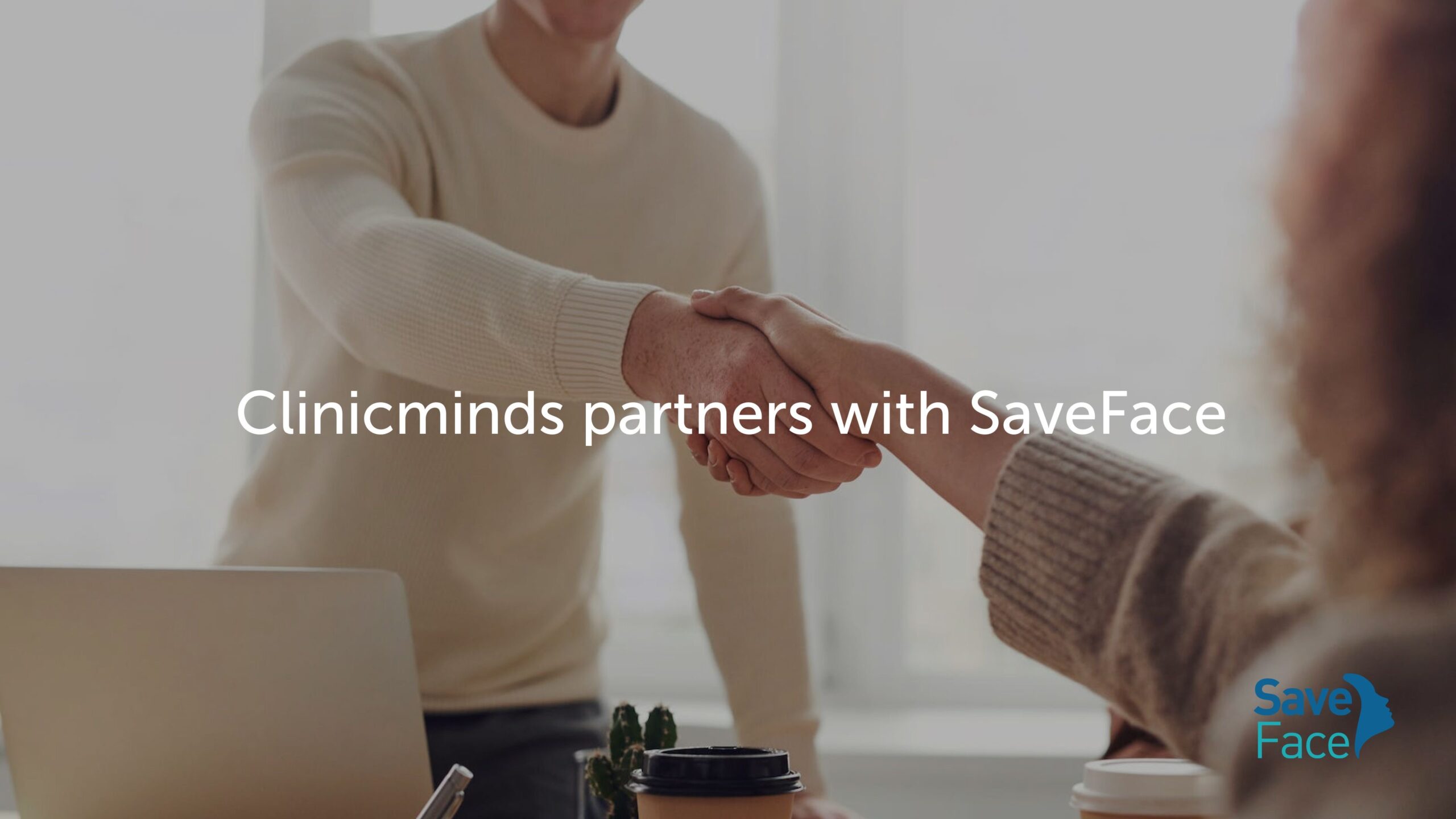 Clinicminds provides aesthetic practitioners with a premium, paperless software solution to manage their busy and professional clinics. We want to ensure that the service we provide to our users aligns with their highest standards of practice possible. Therefore we have decided to partner with Save Face and support their members.
Save Face is the UK's leading register for medical aesthetic practitioners. Established in 2014, their register is Accredited by the Professional Standards Authority and is recognized by the Government, the Department of Health, the CQC, and NHS England.
The Save Face assessment process ensures that each and every practitioner and clinic has passed a rigorous 116-point check to meet their accreditation requirements.
The Save Face medical model aligns with our vision and our core values. Together, our services offer practitioners the ability to achieve clinical excellence.
Save Face recognizes the vital role that clinic management software plays in the operation of a successful clinical practice and wants to offer its members the best solution available.
Their Clinical Director, Emma Davies, who is also a practicing aesthetic nurse prescriber, uses Clinicminds and her endorsement of our software made it an easy choice for Save Face to want to join forces with us.
Emma said:
"Having switched to a paperless system a few years back, I was frustrated by an inflexible format, very poor customer care, and constant crashes and glitches. Not wanting to return to paper, I spent more time researching and consulting colleagues for recommendations. Most reported dissatisfaction to some degree, it seemed a perfect platform did not exist. Of course, the idea of switching and transferring a database seemed a significant drag and a risk. Then someone recommended Clinicminds, and without any reservations, I made the switch and could not fault the platform.

In particular, zero crashes or glitches, a really user-friendly FAQ help option, which usually answers my questions, but more importantly (and all credit to them in this day and age), a very responsive and reliable chat option, and even emails if help is needed. Excellent customer care. The updates are always useful, and when I've had suggestions to make (rarely), my wishes have been granted to my surprise. For me, this platform does everything I need and without fault, but somehow manages to demonstrate continuous improvement, which helps me operate more efficiently and professionally. The patient-friendly features have genuinely helped drive new business and kept established patients engaged and feeling valued."
As part of the Save Face membership, practitioners get access to over 200 free template resources to help them meet best practice standards, including consent forms, treatment information, and aftercare advice. We will be incorporating the Save Face templates into our platform so that existing members can transition to our software seamlessly. Members will also be able to add their Save Face feedback links to the system so that their clients can review their treatment experience.
To celebrate our partnership, we are delighted to offer Save Face members an exclusive £250 voucher towards the cost of new Clinicminds subscriptions.
To find out more, visit: