As the world is slowly coming out of the impactful pandemic, clinics have reopened and are welcoming patients. Now, more than ever, it's essential to manage your clinic as efficiently as possible and prevent wasting time.
With the last three significant releases, we introduced online deposits, payments and direct deposits during scheduling.
Today we released version 2.14, another great update bringing some valuable new features and enhancements.
We improved the following components
Payments
Appointments
Records
Finance
Messaging
Reporting
Status page
We are also introducing a new status page to learn if everything is up and running!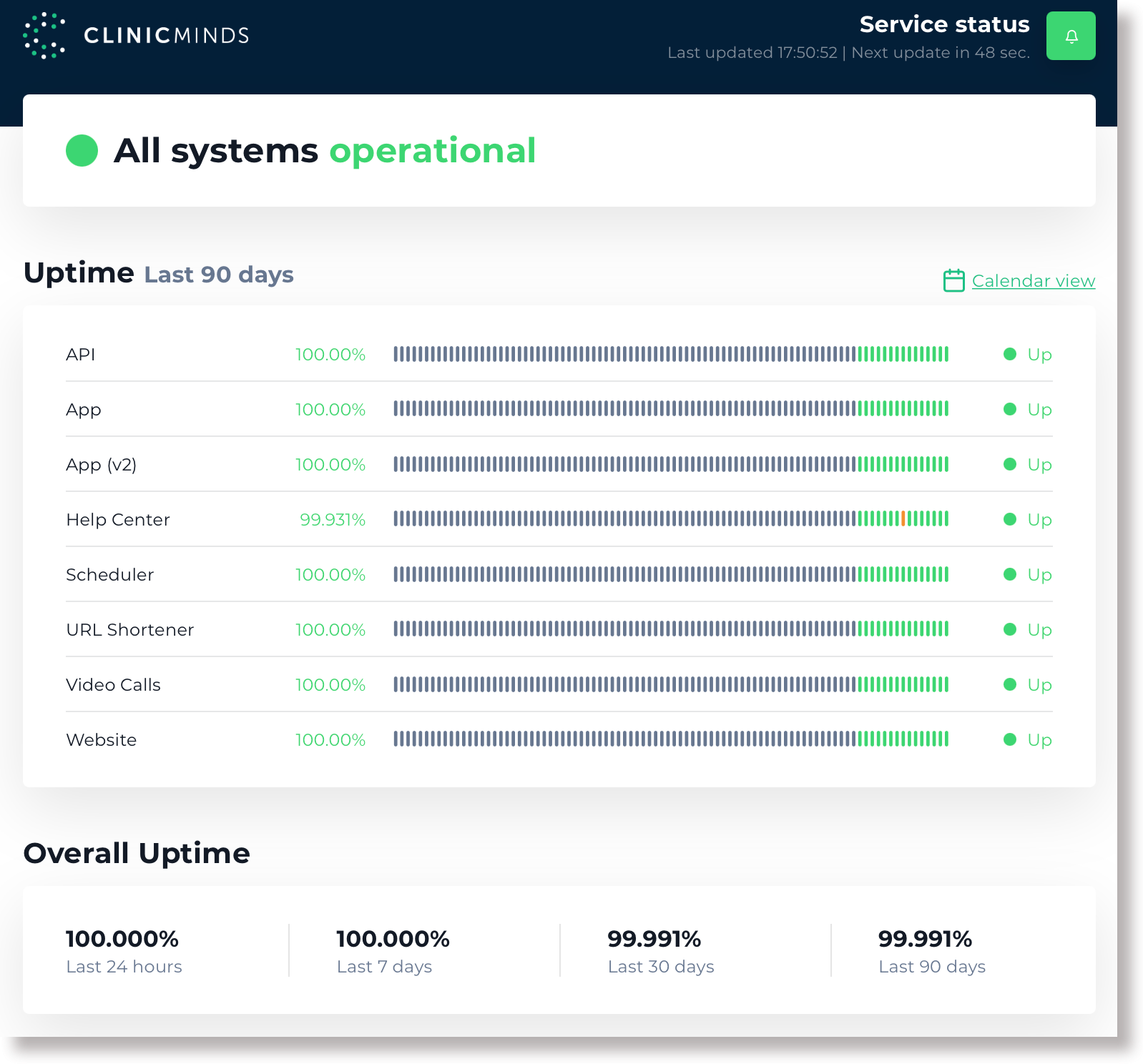 To learn more about this update and features, chat with us!