Save Valuable Time, The Benefit of a Digital CRM And EMR System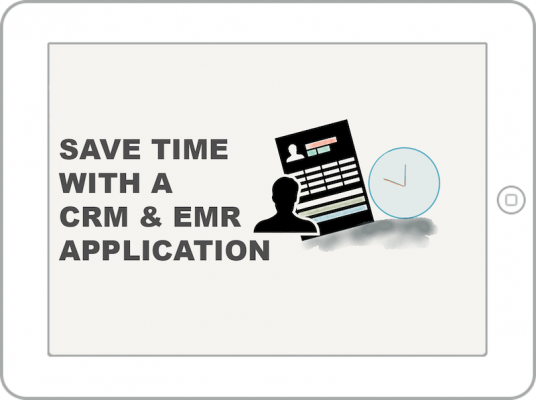 Record keeping and treatment registration is time consuming, especially when it is performed the 'classic' way using paper records. First you'll need to look up all the records for your working day. Next, mark down the info as well as providing your patient with information regarding the treatment is a hassle.
Some clinics use a combination of MS Excel and for example MS Word to create a client database as well as keeping a registration of the performed treatments. Of course this is not very efficient nor durable.
Research shows that the time spended to register a complete treatment is reduced by nearly 67 percent when using an EMR (electronic medical record), combined with a thorough client database or CRM system. An all-in-one application that enables you to register all the required information in one go. No papers needed, no loss of time.
Spent more time with your patient and focus on what you really love to do!